MyBudapester X Sonra X Hikmet Sugoer To Drop Exclusive Sneaker For DHL's 50th Anniversy
I was literally checking for a package when I saw this and I became intrigued because I can't front the shoe is kinda fire to me and it's going to be super exclusive.
Budapester & DHL are dubbing this "the sneaker release of the year," but I'm dubbing it one of the most creative collaborations of the year.
Limited to only 300 pairs this shoe barrows the styling of the Hanon X Sonra Proto 'Wildcat' that Hikmet Sugoer helped design. Basically these silhouettes are inspired by the styles of a New Balance and couples it with the icon Reebok Classic, which makes sense since Sugoer has designed shoes for New Balance in the past.
What sells this baby is that hot fire 🔥 DHL color blocking on the upper and all the extras you get with the shoe upon "deliver." 😏
Don't front and tell me that the DHL colorway isn't dope… Also, the overall quality, packaging and presentation of this shoe kind of makes it low key hype. Maybe if it has a swoosh or three strips on the side their would be more people paying attention to it.
Any hoots, in my opinion this is a very dope collab and deserves a little more attention.
You can go to MyBudapester.com to enter a drawing and raffle to get access/buy this shoe. It's limited to 300 pairs and is retailing for 300 € ($330 US).
Below are some detailed pictures and a promo video for the shoe. Good luck if you enter the raffle and check back here at thetwelvehub.com for more info on special releases.
~H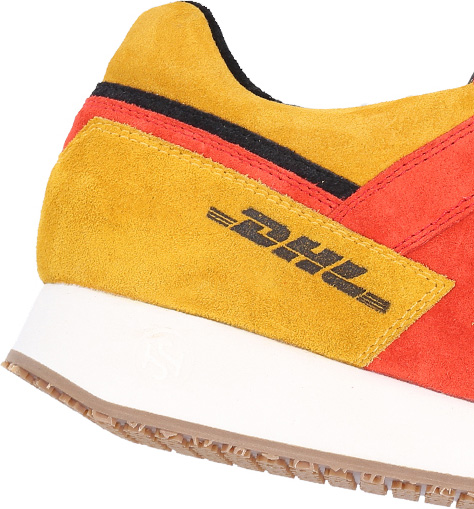 Come back for more sneaker & fashion news and don't forget to follow us on Instagram @twelvehub and Twitter @thetwelvehub.